So like I mentioned in
this post
, I'm pretty much over black and I love the bright color trend.
The more neon, the better.
So I bought this sheer neon green top from Urban Outfitters and I love it. However, I didn't think it through really, I bought it on a whim and I thought, "Oh, I can just wear it with leggings and flats, done and done." But it wasn't a cheap shirt and I wanted to figure out different things to do with it.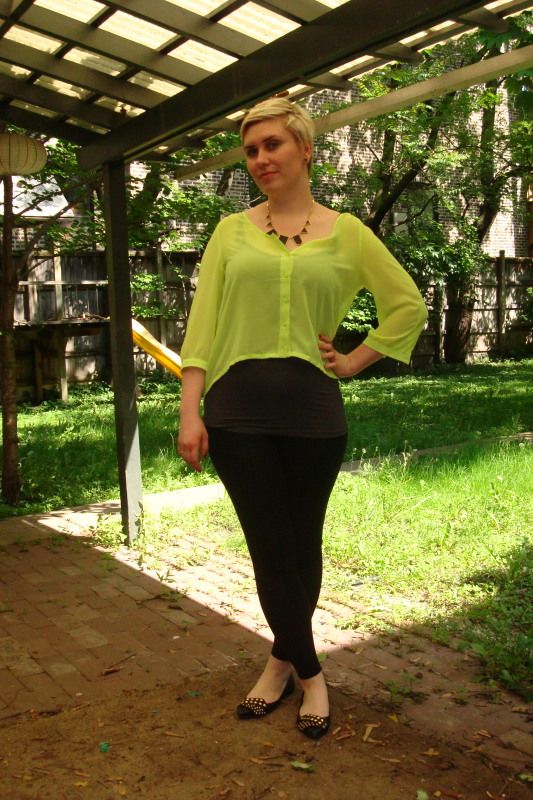 Leggings, Target
Flats, Dolce Vita
Necklace, House of Harlow
The "leggings and flats" look. Very comfortable and if you switched the flats out for heels, it could easily be good for going out. Also, I love the back of this shirt...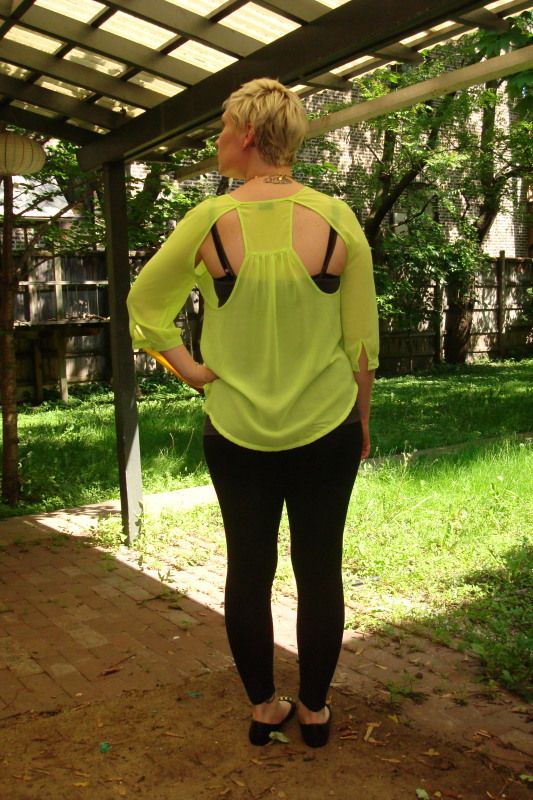 I've also worn this shirt without the tank top underneath, with just my bra showing. That was pretty ballsy for me.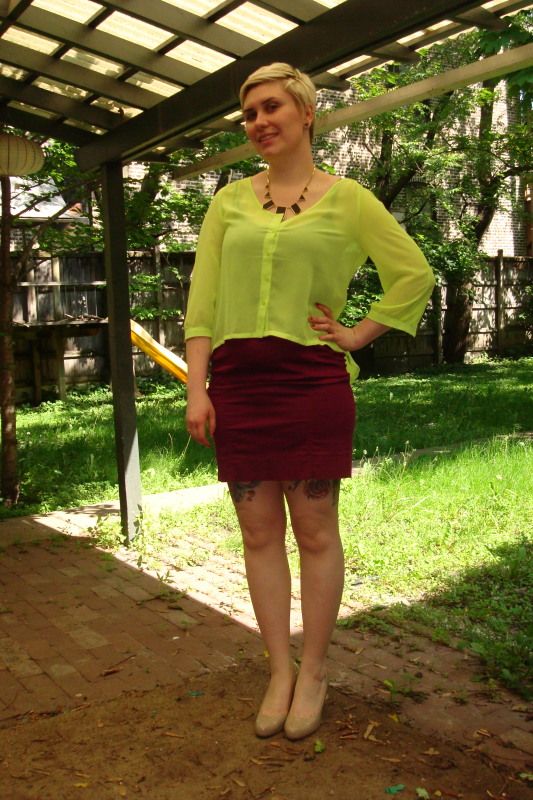 Skirt, H&M
Shoes, Cole Haan
LOOK MA, NO BLACK! I just wanted to prove to myself that I could do that. I would definitely wear this, like, all the time. But I would, uh, iron the skirt first... whoops.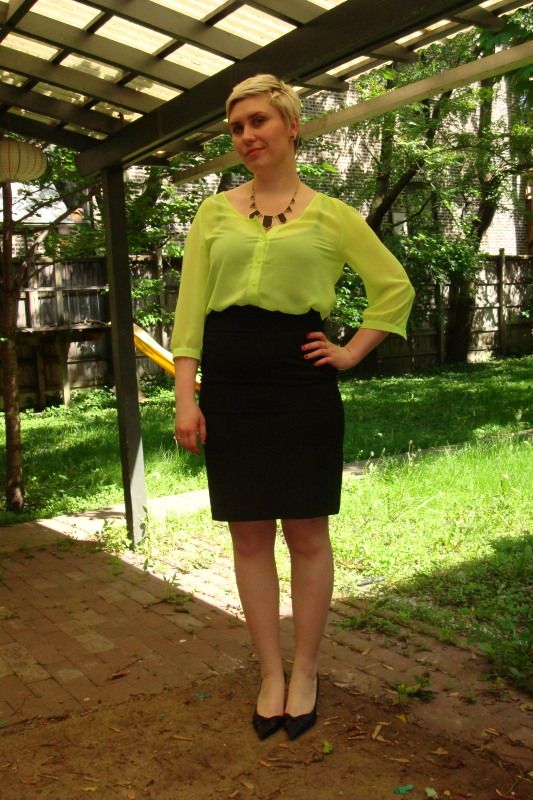 Skirt, Banana Republic, Thrifted for $2
Shoes, Aldo
Another "professional" outfit. I kind of feel like Joan from Mad Man when I wear a pencil skirt. So busty and curvy but I don't think that's a bad thing... This is also something I would be excited to wear to work.
Jeans, Target
Shoes, NY&CO, Thrifted for $5
This has two of my absolute favorite things: Leopard print and bright colors. If there were kittens somewhere in this picture I think my brain would explode from the awesomeness. I love these wedges, they were a great find.
ALSO!!! I decided to splurge on something with my tax refund and I've been drooling over the Prada round baroque sunglasses since they came out last year. Found them on eBay for half the retail price.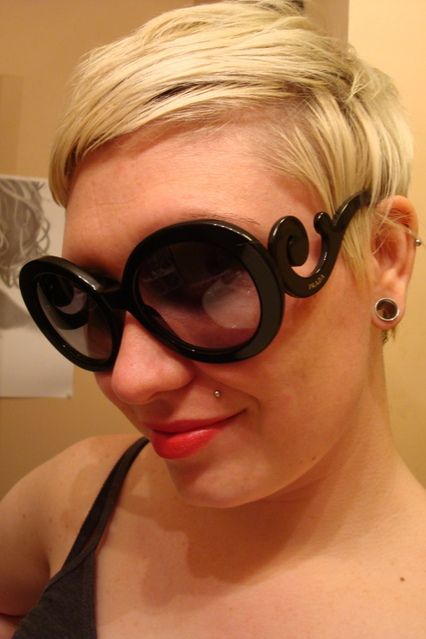 They're so ridiculous and cartoony and I love them. I can't wait to wear them in public so I can get the "WTF is she wearing on her face" stares. I get the giggles just thinking about that.